Our expert certified translation services
We're the experts in official certified translation services – we've been doing it for over 20 years.
Our company has a high reputation for quality, so New Zealand authorities love our translations. You can use a PacTranz certified translation for NZ Immigration, Citizenship, NZQA, all Government Departments, Universities, the Courts and many other purposes – see next section.
Whatever your document, we can translate it. We regularly translate birth, marriage, divorce certificates; police clearances; academic documents; and all types of personal and official documents.
Our certified translation services are available in over 80 languages.
Where can you use a PacTranz Certified Translation?
Our translations can be used for virtually all purposes and are welcomed by virtually all New Zealand authorities. This includes the following:
Immigration translation
These are certified translations for a visa or residence application.
This will often be a translation of your birth certificate, but can also be many other types of document.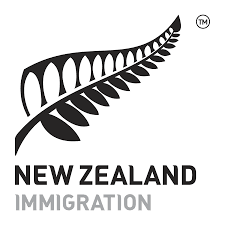 Immigration translation requirements
We don't need to see your original document - a scanned copy will normally be OK.
For most documents we can do a 'selective translation' (see below). These are cheaper than a full translation.
Note: These are the normal guidelines for immigration translations, but your Immigration New Zealand case manager may sometimes decide something different. You can always upgrade your certified translation from a selective to a full translation if needed.
Please phone us on (09) 913 5290 or 0508 872 675 if you have any questions about our Immigration translation services.
Citizenship translation
These are translations to support an application for New Zealand citizenship to The Department of Internal Affairs.

Citizenship translation requirements
We need to see your original document, as the Department will only accept translations that state they are from the original document.
For Citizenship we can do a selective certified translation of most document types.
Translations for NZQA
These are translations of documents submitted to New Zealand Qualifications Authority to assess overseas academic qualifications.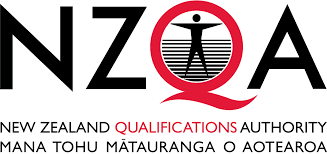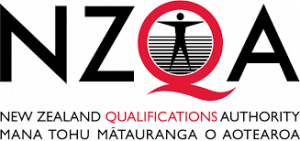 NZQA requirements
We recommend documents be translated in full for NZQA, as they generally won't accept a selective translation.
They also require the translation to be completed from your original document, not from a scan or a copy.
Note: It's not our job to decide the NZ equivalence of your qualification - this is NZQA's role. We must simply translate what your diploma or document says.
Other purposes
You can use our certified official translation services for many other purposes, including:

for Universities, schools and other educational institutes
evidence for the Courts and legal matters
job applications
embassies and consulates
general private use
We can also provide a certified translation of official New Zealand documents into foreign languages, including apostilles.


You can use our certified translation services for any of these documents:
Birth certificate translation
You typically need a translation of your birth certificate to prove who you are, or your relationship to other family members.
We normally do a selective certified translation for birth certificates, using our standard template. This is accepted by all New Zealand authorities - but we can always translate your document in full if you prefer.
For countries that don't issue individual birth certificates, we can translate a range of other documents instead. For example, a family register or household register, or even ration books for Gujarati and Marathi.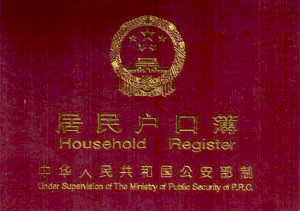 Marriage certificate translation
We normally provide a selective certified translation of marriage certificate documents. These can be used for any purpose and are accepted by NZ authorities.
Some countries have marriage contracts, sometimes several pages long, instead of marriage certificates. We see these in documents from the Middle East - in Farsi, Arabic, Pashto etc, and also in Amharic and Tigrinya from Ethiopia.
We will generally still provide a selective translation of a marriage contract as the authorities will accept this, and it is much cheaper for you than translating the full contract.
Police certificate translation
These are also called 'police check', 'police clearance' or 'criminal record certificate' translations. They are generally needed for immigration applications.
Immigration New Zealand has stated that we must translate these documents in full. So a selective translation of a police certificate generally won't be accepted.
They also require the certificate to be less than six months old when you lodge your application.
Divorce certificate translation
We normally provide a selective translation of divorce certificates. These are in our standard format.
They can be used for any purpose and are accepted by all NZ authorities.
Death certificate translation
Death certificate documents come in various types – an official death certificate, an extract from a hospital report, or a doctor's letter or certificate.
We generally provide selective translations of death certificates.
Academic translation
We translate a wide range of educational and academic qualification documents, including diplomas, certificates. and transcripts.
Most authorities require these documents to be translated in full and won't accept a selective translation. This applies particularly to NZQA.
Note: When translating the name of your qualification, we must simply give an accurate certified translation of what the text says. It is not our role to determine what the equivalent value qualification would be in New Zealand.
Other documents
Our certified official translation services extend to many other types of document, including:
Family and household registers
name change documents (particularly Thai and Indonesian)
ID documents
employment references & certificates
support letters
documents to establish relationships
bank and financial documents
and many more
Why choose us for your certified translation?
Because:
- We know exactly what each authority needs
- You know a certified official translation from us will be accepted everywhere
- The authorities often prefer our translations (our reputation for quality means they're less likely to query your translation)
- We'll give you a selective translation to save money when appropriate
- We're easy and friendly to deal with
Meet Denise Ruwhiu our Certified Translations Project Manager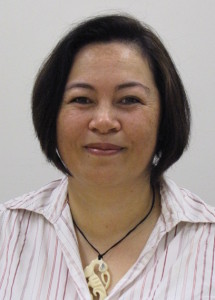 Denise is our Certified Translations expert - she's been handling our personal and official document translation work for more than 10 years.
Denise knows exactly what each government department requires, and how to lay out your translation so it will be accepted by them.
She'll tell you when a selective translation will be accepted, at a cheaper price than a full translation.
Her experience means she is familiar with all the different types of documents typically needing translation, and with all of the languages we translate.
To talk to Denise about your translation, phone her on (09) 913 5290. Or e-mail her your document for a fast quote.
How to get a high-quality PacTranz official certified translation
Option 1: e-mail us your documents (please include your phone number).
We'll e-mail you to confirm the pricing, the options for making payment, and when your translation(s) will be ready.
Option 2: Call into our office any time Monday to Friday from 9 am to 5 pm. No appointment is necessary.
If you would like to discuss anything with us, phone us on 0508 872 675 or (09) 913 5290.
Our Certified Translation Services pricing
For most selective translations (translation of relevant information only):
$69 per document
With a minimum job charge of $92
Prices include GST.
For documents translated in full, and for some longer selective translations, prices vary depending on the type of document. We will need to see the document to price it.
Normal Turnaround: 3 working days
But a more urgent service may be possible.
Want a quote?
E-mail us your document(s) or call into our office.
What is a Selective Certified Translation - and why get one?
A selective translation is where we translate just the key relevant information or selected parts of the document.
Most New Zealand authorities will accept a selective certified translation from us.
The main advantage is that it is a cheaper option for you than a full translation.
You can always upgrade to a full translation later if needed.
Example of a PacTranz official certified translation:
What our clients say about our certified translation services:
"Quick return, excellent service, thanks".
"Thank you for your professional service".
"I am really happy with your work".
"I'll definitely use your service again if I need translations again".
If you need an official certified translation of your documents:
Simply e-mail them to us and include your phone number. We'll e-mail you back to confirm the pricing, how to make payment, and when your translations will be ready.
Or you can phone us on (09) 913 5290 or 0508 872 675.
Don't need our certified translation services just yet?
Then check out the PacTranz blog – our articles get 8,000 views a month, and our YouTube channel over 4,000 views.
Like these highly popular articles: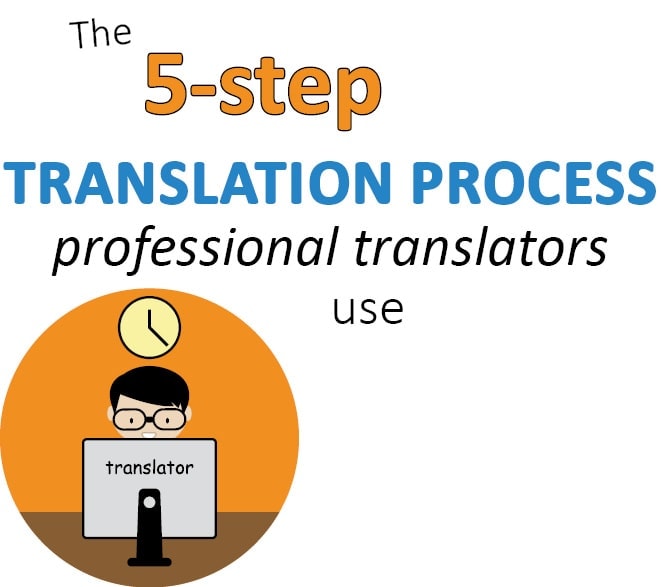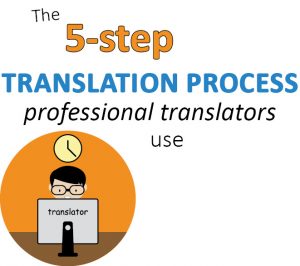 The essential 5-step translation process professional translators know to stick to like glue.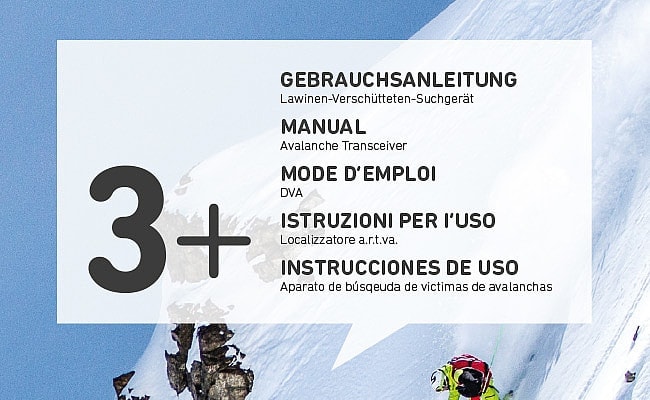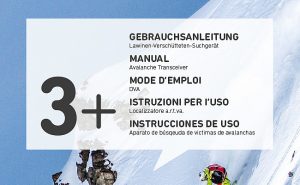 Knowing when you need a technical translator and when a generalist translator will be OK.