We've been around since 1995
We've translated millions of words,
interpreted thousands of assignments,
typeset tomes of foreign language text.
We know our stuff.
We're the professional translation company you can rely on.
You'll get high-quality outcomes for these services:
document translation
professional interpreting
multilingual desktop publishing
language consulting.
If you need an interpreter:
If you need a certified translation:
Don't like forms?
Then e-mail us your file(s) or project needs to: info@pactranz.com
Or call us on 0508 872 675 or (09) 913 5290
– and we'll get right back to you with your personal quote.
If you don't need our translation services just yet:
Then tap into our super-practical videos and articles to help you make better translation decisions. The PacTranz blog gets 8,000 views a month and our YouTube channel over 4,000.
Like these ones: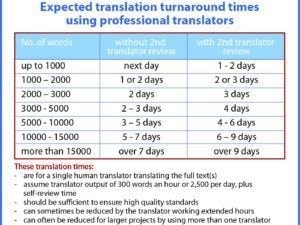 Realistic project time frames for high quality translation by professional translators (over 28,000 views)
Translator and interpreter opportunities
To apply for freelance translation or interpreting work, complete our Contractor Application Form. Qualified and experienced professionals only please.