About 16% of the world's population speaks one of the Chinese dialects. Being one of the most used languages on earth is reflected in the fact that Chinese Translation is in very high demand.
There are of course huge differences between Chinese and Western thought, customs and values. Nevertheless, we are able to translate materials of almost all types, including legal and technical texts.
We have a very experienced team of English - Chinese translators from a range of backgrounds. This coupled with our best practice translation processes, ensures our quality-assured translations are error-free and read naturally and well.
Files for English to Chinese translation can be supplied as standard Word, PowerPoint and Excel files using the Chinese fonts that come with Windows and Mac. This allows any user to open the files and the Chinese translation will display correctly.
For projects where materials are to be printed or published, Chinese typesetting in graphic design files is usually required.

Chinese name translations
Translating English names into Chinese
Some English names have an accepted, standard form or "translation" in Chinese. Examples are famous people, common personal names, countries and cities, major geographical features.
And the words comprising some company names can be translated literally into Chinese. A name such as ours - Pacific International Translations - where each word has a clear meaning.
Other names aren't really "translated" into Chinese at all. Instead they are transliterated – meaning the approximate sounds of the name are reproduced in Chinese.
There are typically a number of different ways of transliterating any given name. That's because several different combinations of sounds, and therefore Chinese characters, will be possible.
The translator must choose a combination that not only approximates the English sounds, but also carries a positive connotation and creates an appropriate "image" for the Chinese speaker.
Translating Chinese names into English
There are a number of different systems for translating, or more correctly "Romanising", Chinese names into English.
For personal names, there will often be an existing "official" English spelling - as in a passport for example. If not, the translator will follow the Romanisation system used in the region where the person is from.
We give examples of the differences and discuss these methods in some depth in our Chinese name translation blog.

Which version of Chinese?
There are several dialects of spoken Chinese.
Mandarin is the principal dialect, spoken by over a billion people. This is what most people commonly refer to as spoken "Chinese". Other dialects include Cantonese and Taiwanese but there are many more.
There are two forms of written Chinese.
Simplified Chinese uses a character set that has been "simplified" and is used in Mainland China, Singapore and broadly throughout South East Asia.
Traditional Chinese (using the traditional Chinese characters) is used in Hong Kong and Taiwan.
This means that depending on where your audience is or your materials are going, you will need a Traditional Chinese translation, Simplified Chinese translation, or both.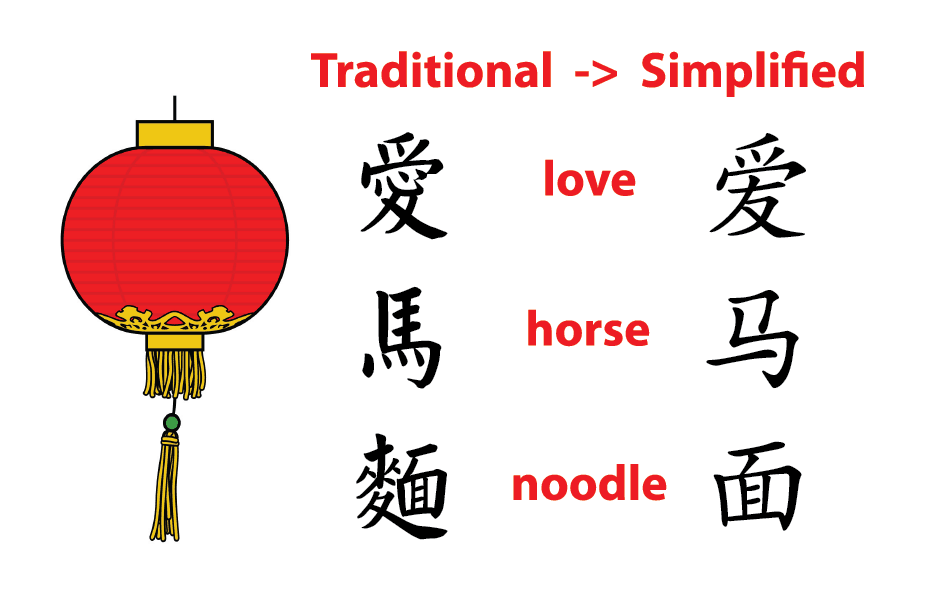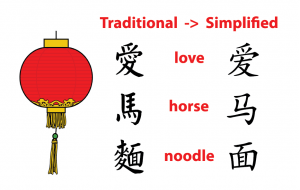 Chinese translation with typesetting
Chinese translations can be typeset directly into the latest versions of the main graphic design programs.
We typically supply Chinese artwork as a standard design file with the Chinese text outlined to curves. This avoids any potential font or layout issues when the file is opened and processed in other systems.
Anyone typesetting Chinese text must have a knowledge of the language and an appreciation of Chinese design aesthetics and font usage. This is firstly to be able to identify and correct any characters not displaying correctly, and secondly to create formatting and layout that is pleasing to the Chinese eye.
Chinese can be set either horizontally or vertically. And as English text typically occupies more space than the equivalent Chinese, the typesetter will need to manipulate point sizes, general layout and white space usage to produce professional and effective artwork.
For general information on our typesetting processes, capabilities and quality control measures, see our multilingual typesetting page.
Chinese in multi-language translation projects
Chinese is often required in multi-language projects, frequently for the translation of brochures or for packaging and labels.
The "CJK" combination is common – either Simplified or Traditional Chinese, and sometimes both, combining with translations into Japanese and Korean.
CJK projects will also sometimes include Vietnamese and Thai translations, and also occasionally other South East Asian languages such as Indonesian, Malay and Burmese.
Other projects will involve Chinese and a range of European languages – documents containing Chinese, French and Spanish translations for example.
And often Chinese and English combine in a bilingual document.
Multilingual projects bring an additional challenge – maintaining consistency of style and appeal across the various languages. This is especially important in graphic design files where typesetting is involved.
We have many years' experience and well-honed expertise in such projects – see our multilingual typesetting and dtp guide for more information.
Get our quote for your Chinese translation!
Just complete and send the form below (it only takes a few seconds),
or e-mail us your document,
and we'll quickly send you a quote by e-mail.
An example of our Chinese translation and typesetting work: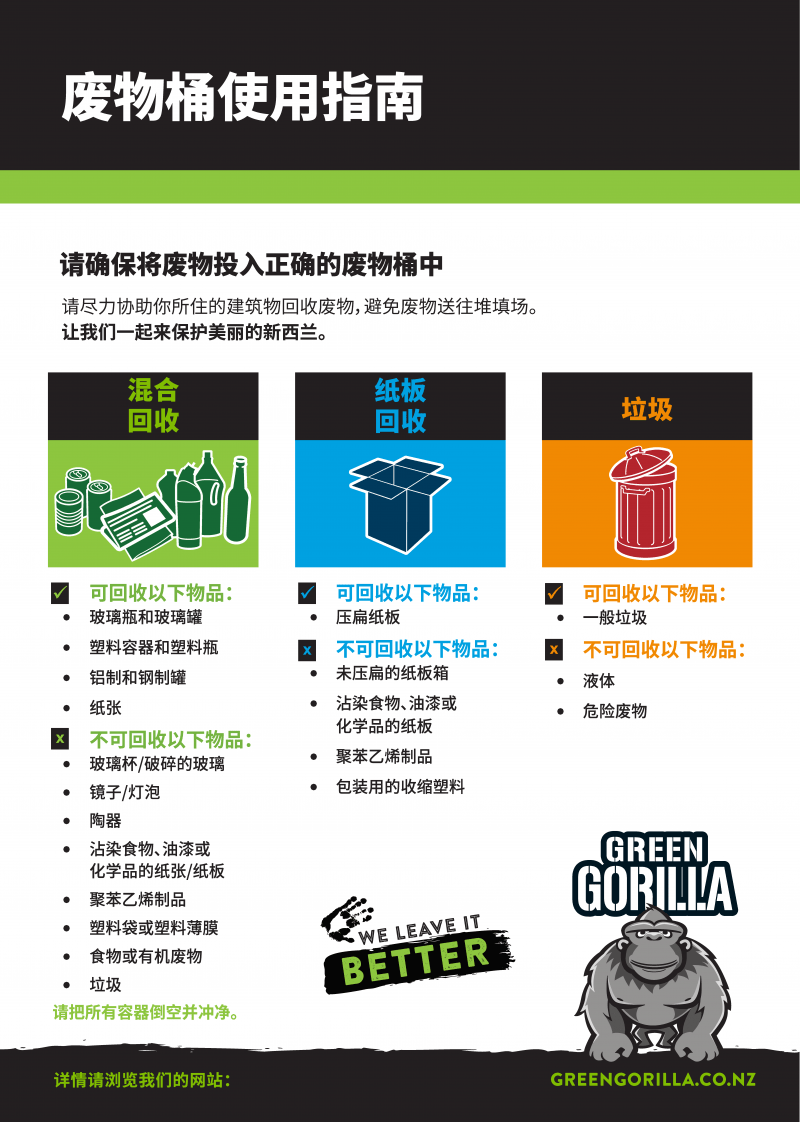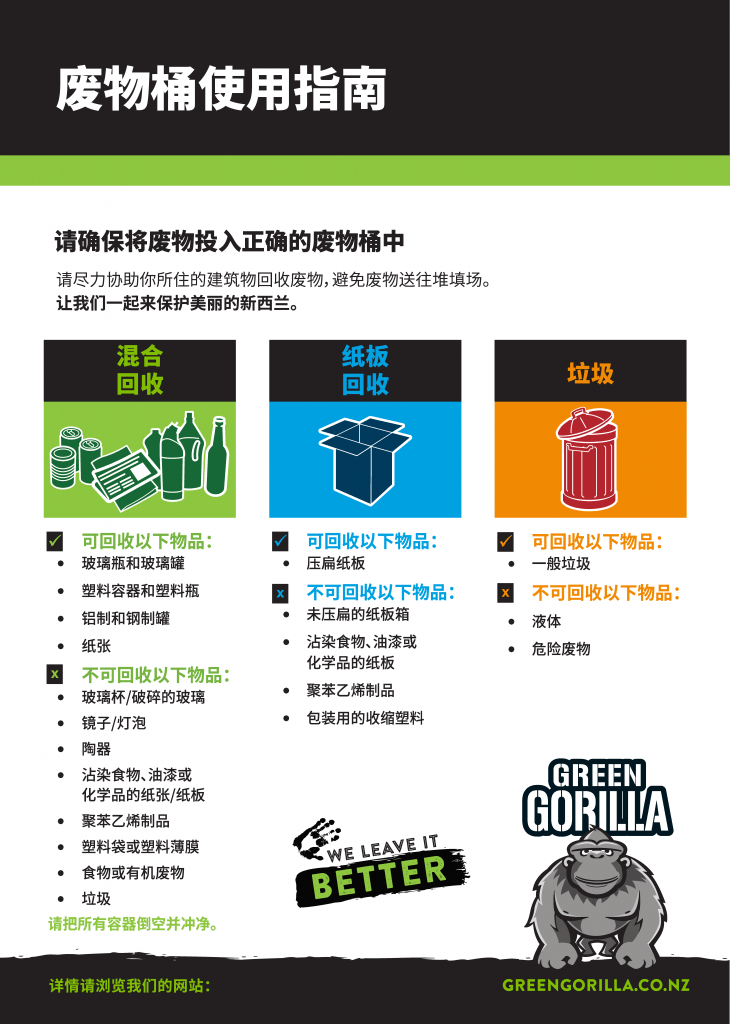 Chinese interpreting service
Most of our Chinese interpreting assignments involve Mandarin as this is the most widely spoken dialect and the language most widely used in formal settings. Cantonese is also requested reasonably frequently.
We have experienced interpreters for both of these dialects and others for less common dialects.
They are able to interpret in both business and community settings.
See our separate page for general information on our interpreting services and our charges for Chinese interpreting.
Don't need a Chinese translation right now?
Then join 8,000 viewers a month and visit the PacTranz blog!
Our articles, videos and guides will help you make better decisions around your translation needs. Like these: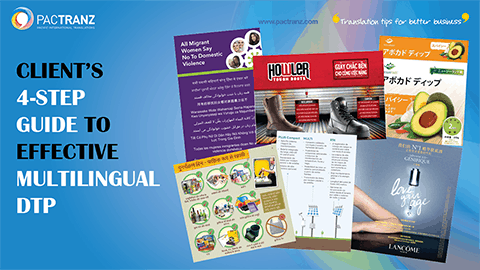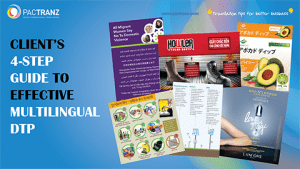 Simple steps to great multilingual dtp outcomes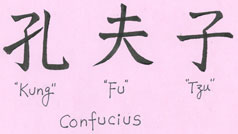 Chinese name translation demystified