Our professional language interpreting services
We've been providing high quality language interpreting services throughout New Zealand for over 20 years.
Our experienced, professionally-trained interpreters are available in some 50 languages for a range of interpreting modes and settings – read on for more details.
We provide the following professional interpreting services:
Onsite interpreting
Also called in-person or face-to-face interpreting, this is where the speakers and interpreter are together at the same location.
It's the most effective form of interpretation. That's because communication isn't just about words - we also use body language and facial expressions to convey our messages.
By seeing as well as hearing the speaker(s), the interpreter gets all aspects of the communication and so is better able to convey that into the other language.
Which makes for a more complete and accurate interpretation.
Our onsite interpreting service is ideal for situations where:
Complete accuracy is needed, and/or
A more personal approach is wanted - to build trust or rapport, or deal with sensitive issues
Onsite language interpreting can be either consecutive or simultaneous. Consecutive interpreting is where one person says something then allows time for that to be interpreted.
In simultaneous interpreting the interpreter conveys the message whilst the speaker continues to speak.
Phone interpreting
Here at least one of the participants is in a different location.
The interpreter and one or more speakers may be together, with communication by phone with the other speaker(s). Or all speakers may be together and the interpreter remote.
Phone interpreting is ideal when:
it's not practical or desirable to bring all parties together in the same location/or
you'd normally communicate by phone rather than in person
It is also called conference call interpreting.
Video interpreting
Here a webcam, video camera or smartphone and computer screen are used to provide a visual as well as audio link between the participants and interpreter.
It provides a more personal interpreting experience than phone interpreting.
Telephone assignments
Our interpreters make phone calls on your behalf, generally either to relay or find out information, or arrange appointments, meetings etc.
Want practical tips that'll help you get better translation and interpreting outcomes?
Then jump on our mailing list!
Proven quick-read tips, once a fortnight, direct to your inbox.
Our clients love them, and you will too!
Sign up now, or read more here.

Our interpreters are available in over 50 languages
Contact us if you need interpreting services in any of the following languages. If a language isn't listed here, still contact us – we may be able to help.
Albanian
Amharic
Arabic
Assyrian
Belarusian
Bengali
Bulgarian
Burmese
Cantonese
Chinese (various dialects)
Cook Island Maori
Croatian
Czech
Danish
Dari
Dutch
Farsi
Fijian Hindi
Fijian
Filipino
French
German
Gujarati
Hebrew
Hindi
Hungarian
Igbo
Indonesian
Italian
Japanese
Kiribati
Korean
Kurdish
Lao
Macedonian
Mandarin
Niuean
Pashto
Portuguese
Polish
Pukapukan
Punjabi
Romanian
Russian
Samoan
Serbian
Sinhalese
Slovak
Somalian
Spanish
Tamil
Thai
Tigrinyan
Tokelauan
Tongan
Turkish
Tuvaluan
Ukrainian
Urdu
Vietnamese
Use our professional language interpreting services for these settings
Business settings
Interpreting in business meetings, interviews, negotiations, client visits, accompanying delegations, etc.
Legal settings
Specialist legal and court interpreters: in the Courts and tribunals and for lawyer-client meetings, mediations, affidavits, document discovery/assessment.
Public sector
Police, Customs, MPI, Immigration, etc - interviews, site visits, meetings, document reviews.
Community settings
Interpreters for dealings with private companies, local government and personal circumstances.

About our interpreters
Interpreting isn't something any bilingual can do.
On the contrary, it's a demanding profession, requiring a highly specialised skillset that few bilinguals possess.
It takes huge mental processing to interpret speech segments accurately and fluently, under time pressure, one after another, for an extended period.
Interpreters must have the natural aptitude for it, develop advanced language skills, then learn their craft through training and practical experience.
Our interpreters:
have undergone specific interpreting training - in New Zealand or overseas
have several years professional interpreting experience
have a track record of successful assignments
are talented! (we know this from client feedback)
are schooled in the ethics of our profession (the

NZSTI Code of Ethics and Code of Conduct

) and general business ethics
are frequently well known and respected members of their local communities
How to book your professionally-trained and experienced interpreter
Option 1: Phone us on (09) 913 5290 or 0508 872 675.
We'll record the assignment details, confirm pricing, and answer any queries you might have. Then we'll book your interpreter and e-mail you confirmation.
Option 2: E-mail us the details:
place, date and time
language(s) required
what the assignment involves, and its expected duration
your contact details
We'll phone you if we need to clarify anything. Otherwise we'll book your interpreter and e-mail confirmation, with our pricing and terms.

Our interpreter services charges:
On-site interpreting
Per hour: $115
Minimum charge: $260
Assignments may also incur parking and mileage and travel time charges.
For assignments outside Auckland and overnight, additional charges may also apply.
Telephone interpreting
Per 15 minutes: $40
Minimum charge: $120
Rates stated are subject to GST.
Meet our interpreting Project Managers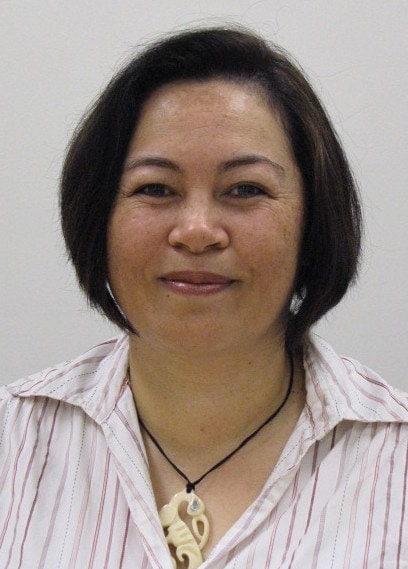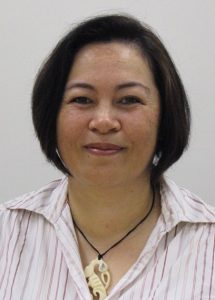 Denise Ruwhiu has several years' experience delivering our interpreting services.
She is very familiar with client needs across a wide range of interpreting languages and settings and knows exactly what's required to produce successful interpreting outcomes.
---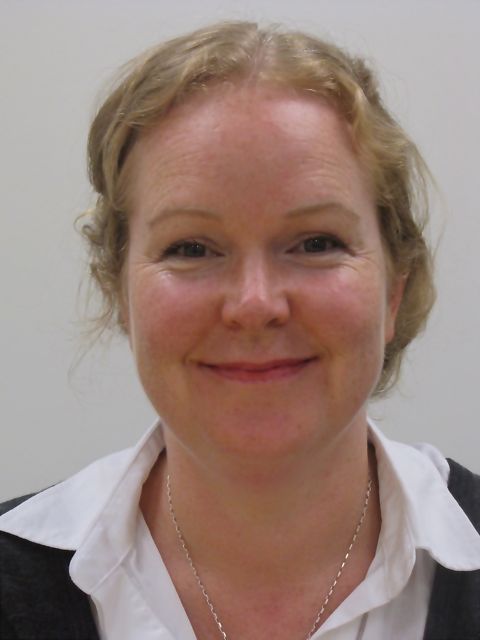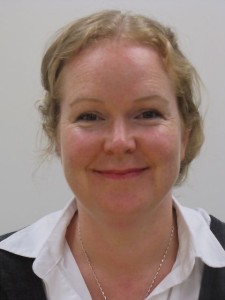 Jane Christie handles both translation and interpreting projects for our business and corporate clients.
Business interpreting assignments typically involve meetings, interviews, presentations and visitor liaison.
Jane is adept at matching interpreter skills with the specific needs of individual assignments to ensure seamless communication between the parties.
The key to ensuring a successful business interpreting assignment
The key thing clients can do to make the most of our interpreting services and get the outcome you want, is make sure we understand exactly what your assignment will involve.
Not just its purpose and subject matter. But crucially how you want to use the interpreter - what you want them to do.
Also important is whether there'll be any specialised technical or legal matters needing interpretation.
The better we understand what your assignment involves, the easier it will be to select the most suitable interpreter and get you the result you want.
And the easier it'll be to identify potential difficulties or areas where the interpreter will need to prepare. For example, they might want to go over your materials, do some background reading, or brush up on specialist vocabulary.
Ready to engage our high-quality professional interpreting services?
phone us to discuss what you need on (09) 9135290 or 0508 872 675, or

e-mail us

the details
Check out the PacTranz blog!
We get 8,000 views a month, and our YouTube channel 4,000.
Our blog is full of informative and practical articles and videos, like this one on the skills needed for professional translation and why most bilinguals don't make good translators: