Most technical texts are aimed at specialists, not the lay person. That's why we consider technical translation a specialised field requiring translators with industry knowledge who fully comprehend the texts.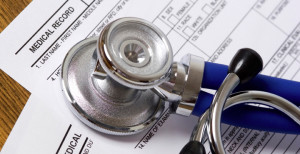 Without that there's a risk they'll mistranslate terms, use wording that isn't what a technical expert would use, and not get the right writing style used in that field.
This is why we typically use specialist technical translators to translate technical documents.
This is particularly true of engineering, scientific, financial and medical texts.
And equally for legal translations where legal training is needed and for the translation of patent-related materials
That said, some technical document translation won't necessarily require a specialist technical translator.
For example, some texts are largely non-technical but do contain technical references. If these terms can be sufficiently researched, a non-specialist may be able to translate the text.
This also applies to technical texts in fields that a non-expert can understand. Social sciences, zoology and certain engineering fields are examples of this.
Our blog with guidelines for the types of texts needing a technical translation expert provides further detail.
About our technical translation services
We draw upon a large pool of translators across a wide range of fields, including industrial and technical experts, to provide translation of technical documents.
These are experienced professionals following best practice translation processes.
They work into and from all our main translation languages.
We follow best practice quality assurance processes for all our technical translation work.
Technical translation project times can vary markedly, depending on the field, text length, etc. Our quotes will always give a clear turnaround time, or see our realistic translation times article for general guidelines.
Two levels of quality are available for our technical translations
Quality-assured technical translation
Our highest level of quality
Includes a second translator review
Recommended when 100% accuracy and excellent quality of expression is required
Budget professional technical translations
Completed by an experienced, tertiary qualified professional translator
No second translator review process
Designed for non-critical business documents
Read more on these here.
Typesetting of technical translations
Translations of technical text often need to be typeset in graphic design programs - typically where the translation is for a brochure, product manual, packaging etc.
We highly recommend clients use us to typeset their translations. This is because a typesetter unfamiliar with the target language or the cultural conventions around fonts and formatting will easily make mistakes.
We have over 20 years foreign language typesetting and artwork experience. We can provide your translated texts in any program and format required in any of our 80+ translation languages.
Our experience will ensure your materials are error free, typeset to high professional standard, and generate a positive impact on your target readers.

Examples of our technical document translations: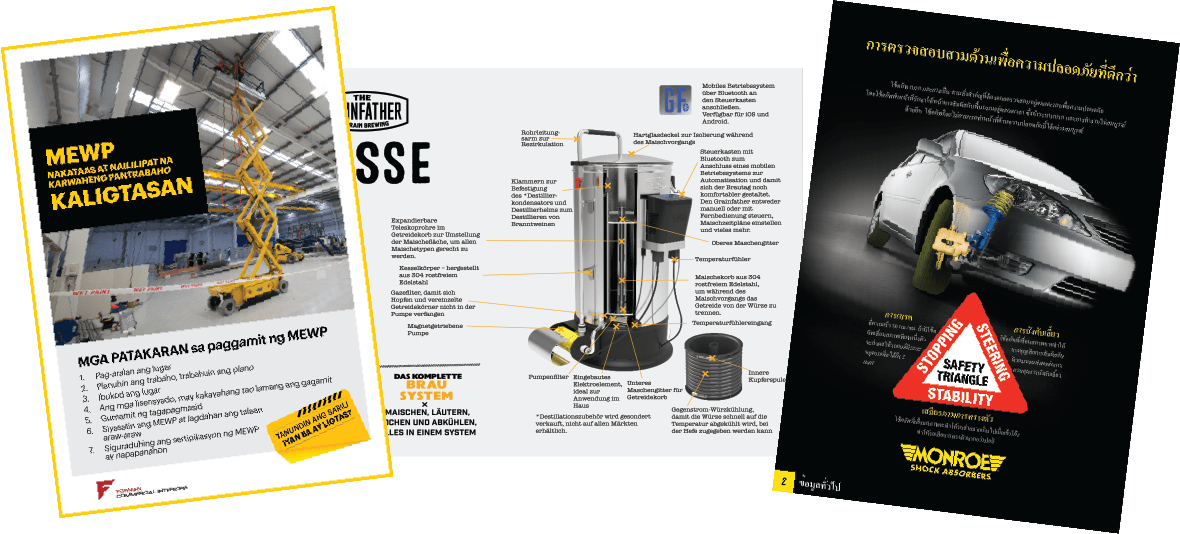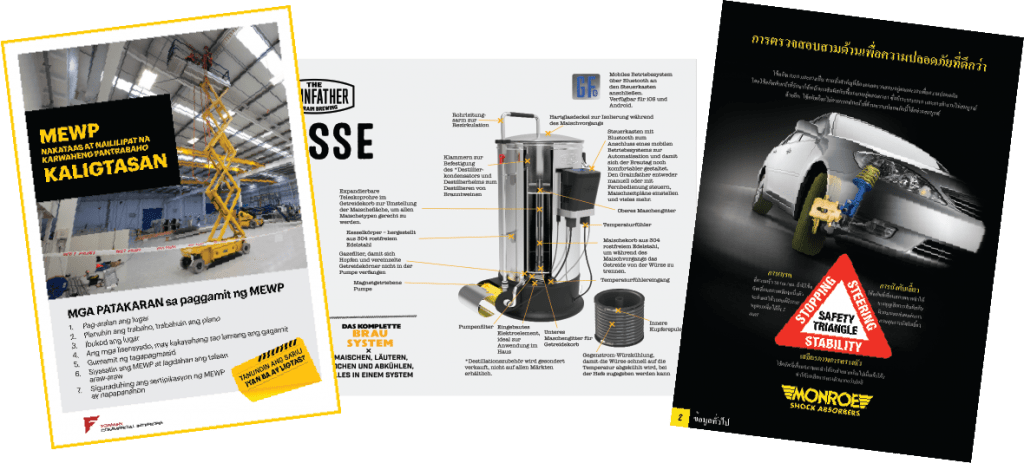 Like a quote for a Technical translation?
Call us to discuss on 0508 872 675, or
E-mail us your file, or
Use the Quote form below
We'll review the file and quickly get a quote to you by e-mail.
Don't need a technical translation just yet?
Then visit the PacTranz blog for highly informative and practical articles and videos to help you better navigate the world of translation. (8,000 viewers a month can't be wrong!) Like this one: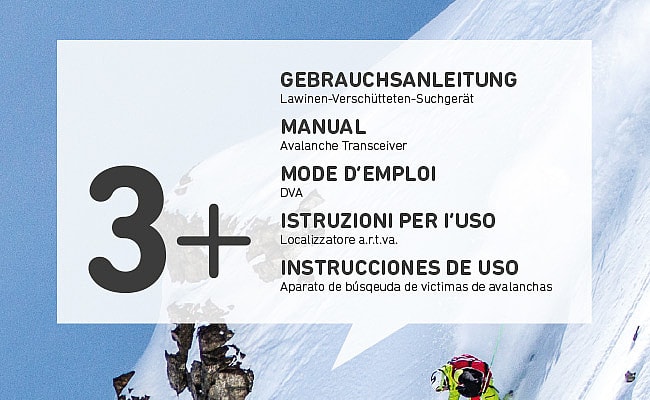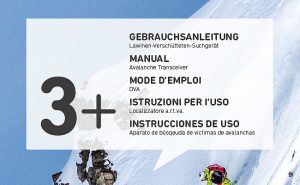 Translating technical texts – do you need a specialist technical translator?