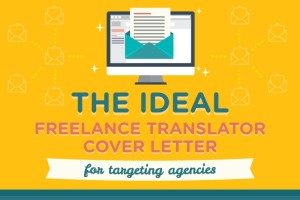 A freelance translator cover letter targeting an agency should have one simple aim …
get them to read your CV.
That's it, nothing more.
Which means your e-mail should be short, spike interest, and deliberately omit key information.
With this focus, knowing how to write an effective cover letter is really dead simple.
In fact, …
There are just 5 key areas to get right.
Do that and you're home and hosed – your e-mail won't be deleted, and your CV will be given the consideration it deserves.
Here's our view of how to achieve that.
Watch our video version if you prefer:
Or this slide show:

Important: The focus here is on targeting agencies for freelance translation work. You may want to change things if approaching direct clients, applying for a job, etc.
And make sure to check out our companion post for guidance on crafting a successful translator CV for agencies.
The 5 requisites for a successful freelance translator e-mail cover letter
1. An Intriguing Subject Line
Your subject line has to do two things:
identify what the e-mail is about
pique the reader's interest to continue
Your Purpose
You're offering your services, so that needs to be clear.
You could state this directly:
FRE – ENG freelance translator offers services
Or it can be inferred.
Stating your language pair, specialisation if relevant and "translator" should be enough – it'll be pretty obvious to the agency that you're offering your services.
And the shorter wording will free up space for your all-important lure…
Generate Interest
Give them a reason to read your e-mail. 
Lure the agency in with something it wants.
You should already have pinpointed what this will be when crafting your resume – your strong point/the benefit you can bring to the agency.
For most, that'll be a quality indicator, something the agency will see as suggesting your translations are likely to be of high standard.
Work this benefit in with an adjective or short descriptive phrase, keeping the length to 10 words or so.
Important: You're not seeking work!
Say you're looking for work and the agency may assume you're:
new
inexperienced
don't know the industry
not really confident in your abilities
They'll often immediately delete a cover e-mail like that without reading it.
In contrast, someone offering high quality professional services that will benefit the agency is quite another matter.

So, what might a sample cover letter subject line be if you want to highlight that you're experienced and quality-focused?
Maybe …
Seasoned FRE – ENG freelancer offers high quality translation services
Experienced FRE – ENG freelance translator addicted to excellence
Accomplished FRE to ENG translator – quality honed by experience
What agency wouldn't want to read on?
2. The Right Salutation
Personally address your cover e-mail if at all possible.
That means researching the agency's website and identifying the person to write to.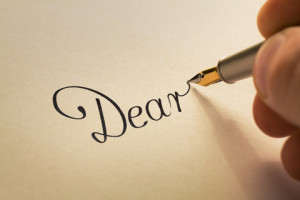 If you can't get this from the website, consider phoning the agency. I'd recommend being straight up and saying you're a freelancer about to send in your CV and want to address your e-mail to the person who will be reviewing it.
There's a good chance that will work.
Bear in mind that many agencies will simply delete an obviously generic, multipurpose or multi-recipient e-mail, so you need to avoid the appearance of that at all costs.
If there isn't an obvious individual to address, here are some options:
Dear [agency name]
To: [agency name]
The Manager, [agency name]
The Project Manager, [agency name]
The Senior Project Manager, [agency name]
I wouldn't use "The HR Manager" unless the company is large enough to likely have a separate HR Dept. It can look like you haven't researched the agency and/or you're sending a one size fits all e-mail.
3. A Compelling Body Section
Split the body of your cover letter into three parts:
personalisation
offer
close
Personalisation
Start by making your e-mail specific to the company.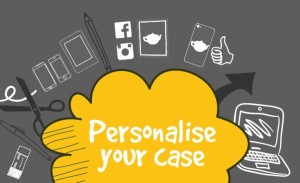 Tie your offer in to what they do. Mention their services, languages, specialisation – whatever is most relevant to your services.
This personalises your e-mail – shows it's not one of those generic mass mailouts agencies hate so much and that seldom get past first base.
It also shows the company you've researched them, so straight away they'll think your offer is more likely to be relevant and your CV worth reading.
A single sentence should do it:
I see from your website that you provide …
As a company that specialises in … my services might be of interest to you.
Offer
Next your offer. This should expand on the benefit conveyed in the subject line and neatly reflect your CV's bio statement and overarching focus.
Remember the idea is simply to get the agency to read your CV, so you want to keep your cover letter brief, very brief even.
Just a few salient points to entice the agency into wanting to read more.
A sentence or two summary statement followed by very minimal bullet point supporting evidence is good. It's reader friendly (easy to scan), and the bullet points are visually appealing and grab the attention.
And remember to focus on the benefit you can provide the agency.
As an experienced, professionally-qualified FRE – Eng translator that has always had excellent feedback, I believe I can help your company maintain your high translation standards. I:

– hold [qualifications]

– have xx years experience – over xx words translated

– have a number of private clients including XXX.
It's essential not to try to cover everything here.
Make sure you hold key information back.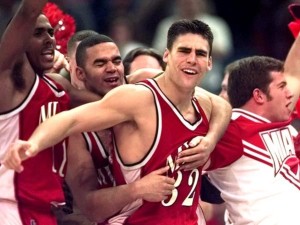 Otherwise there'd be no reason for the agency to open your CV.
I recommend against giving your translator rates in the cover letter, for example.
Close
Finish with your close – ask for something.
You could ask them to read/consider your CV and/or add you to their database. Perhaps "I look forward to the opportunity of working with you".
Many freelancers will say "I look forward to discussing how we can work together" or "discussing things further". That's probably better suited to your private clients.
When reviewing translator CVs, the agency's focus will typically be just on seeing if you're suitable and entering you in their database or trialling you. They're unlikely to want to discuss things at that stage, so why ask for something they're generally not going to want to do.
How long should your cover letter be?
Aim for around 100 words all up.
I know, others recommend much more detail and I've seen example cover letters running to 450 words.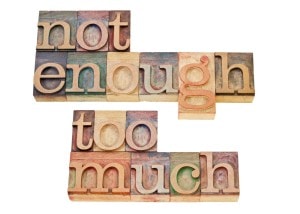 That might work for private clients who won't necessarily appreciate what benefit you can bring, but I think is likely to be counterproductive for agencies.
The more information you provide in your cover letter, the less reason they'll have to read your CV.
And then there's the time issue. Agencies are just not going to dedicate that much time to assessing your application.
You want that time spent on your CV with its greater detail and layout designed to impress, not your cover letter.
Just give them something they can whizz through in a few seconds and confirm they really should check out your CV.
4. Professional Signature
In reading your cover letter, the agency will be on the look out for signals that you're the sort of translator they want to work with.
Having a smart and appealing signature is exactly that.
Firstly it shows the agency you're an established professional translator. This immediately sets you apart from the newbie and inexperienced translator resumes agencies can be flooded with.
Secondly, it broadcasts that you care about presenting a professional image. And if you care about that, they'll think you're likely to also care about the quality of your translations.
You're ticking all the right boxes.
For how to create a professional signature see tip 3 in our post on how to get more work from agencies.
5. The Right Style
You're a professional offering professional services so your style has to be … professional.
It's a business letter so keep it fairly formal.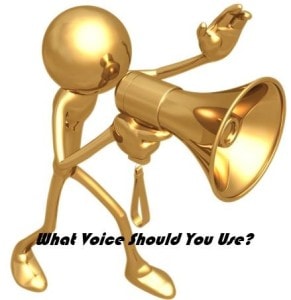 Casual and chatty certainly isn't the right approach – that can give the impression you'll take your translations rather casually as well so you might not always meet professional standards.
A bit of marketing sell is fine. Agencies want to see you're confident and competent.
But don't overdo it. Too much fluff could get them wondering if you're more hype than substance.
Make sure your e-mail is visually attractive – not jumbled up or a bit untidy. That would advertise to the agency your translations might be a bit messy too.
Plenty of white space is good – short paragraphs and good spacing between them.
Your wording should be succinct, direct and to the point. That makes it easy for the agency to quickly grasp the essentials and see they need to have a good look at your CV.
Requisite # 6 – Do we really need to add this?
It goes without saying you need to proof your e-mail thoroughly before sending it.
The need for perfection applies just as much to writing your cover letter as your translator CV.
A typo, spelling mistake, or some odd-sounding wording will give the impression you're probably a translator who doesn't check their work very thoroughly.
Which really isn't the impression you want to give …
We recommend these other sources of information and opinion on freelance translator cover letters:
About Translation: Riccardo identifies 6 common cover letter errors using an actual example. Lot's of good advice here.
Marketing Tips for Translators: Two great guest posts: firstly a series of excellent tips on how to get the attention of busy agency personnel, and then some do's and don'ts in contacting agencies by email.
Letraduct: A superb post from Gwenydd on what a cover email for an agency should contain. Lots of sound advice and an excellent sample e-mail text you can use or adapt.
We've got several more high-quality articles and guides for you!
All there to help you with the business side of being a freelance translator – great tips for your website, cv, setting your rates, dealing with agencies, quoting and a whole lot more.
Check them out on our translator tips and resources page.
Or start with one of these:
Companion post: How to write the perfect translator CV for targeting agencies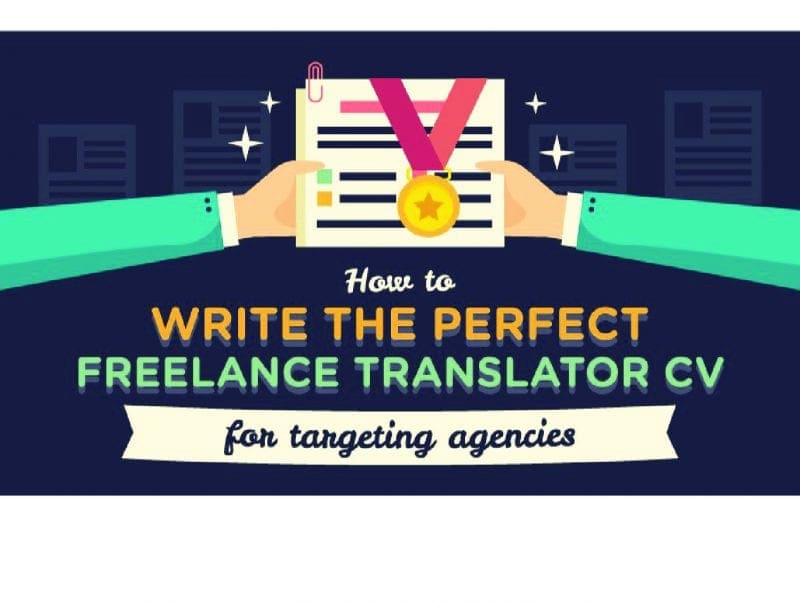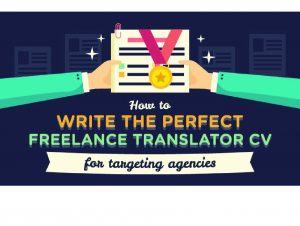 13 proven strategies for getting more freelance translation work from agencies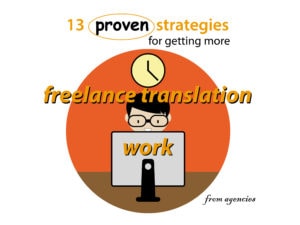 The secrets to crafting successful translation quotes