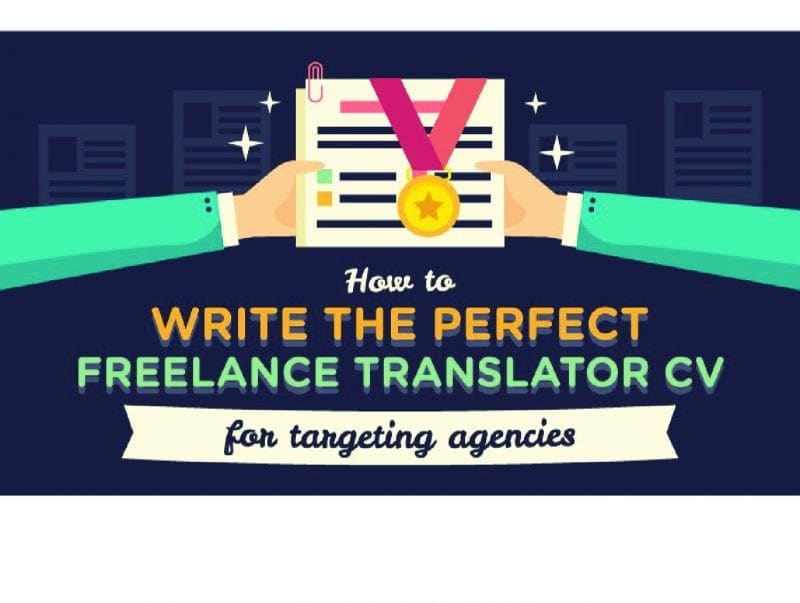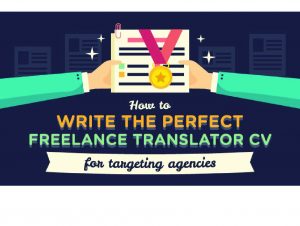 When writing your freelance translator CV to send to translation agencies it's vital it's … well, perfect.
Any shortcomings, and believe me, we agencies will be quick to hit the reject button.
The problem, of course, is you won't always be sure exactly what, and how much, detail your CV should include.
Until now, that is.
This post steps you through the 10 essential elements your CV should have, explains how to get the greatest benefit from each one, and provides proven guidance on how to best highlight your expertise.
Follow these guidelines and we're sure you'll create a highly effective freelance translator CV that agencies will love.
Watch our video version if you prefer:
Or this slide show:

The following infographic / checklist covers the essential points, which we'll flesh out in more detail below.
Important:
This post is about creating a translator CV meant for agencies. You'll want to change things up when approaching direct clients, or applying for a full time translator position.
First Steps
Before you even begin preparing your CV, you need to be clear what you're trying to achieve – the effect on the reader you're trying to generate.
Here are the keys to that:
3 super tips to ensure your translator CV has the correct focus and conveys the right message
1.  Firstly, identify your strong point, the thing that will most appeal to the agency. That'll probably be a quality indicator – your sector expertise, translation experience, commitment to high standards, great writing skills, etc. Or possibly your availability, capacity.
2.  Make this the focus of your CV. Introduce it in your title, flesh it out in your offer, and back it up with the evidence of your qualifications, experience, etc. A focused CV makes it easier for the agency to assess your value to them.
3.  Project your personality. A dry, emotionless freelance translator resume won't resonate much with the reader. One portraying you as confident and a pleasure to deal with will elicit a more positive response, and be more likely to succeed.
The 10 essential components to writing a successful freelance translator CV – and how to maximise the impact of each
1. A CV Title that's succinct and persuasive
You have about 20 seconds to convince the agency you're just what they need – that's about how long they'll spend on their initial assessment of your CV.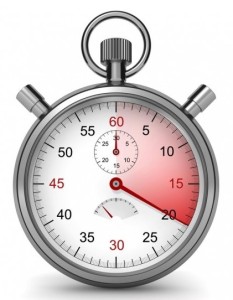 So sow the seed right here.
Your title should say "CV of", your name, "translator" or "translation", your languages and specialization if relevant.
That's already a lot of text, so space is at a premium. But if at all possible you also want to convey your key strength and the value you can provide the agency.
Here is our tip for 2 possible ways to do that:
– Add an adjective of descriptive phrase
– Use a subtitle
Examples:
CV of Lee Gill Beagle
Spanish to English Legal Translation Expert
Capitalizing on 10 years in legal practice
Resume of Ova D Hill
30 year Russian to English Translation Veteran
There's no substitute for experience
CV of Frank O'Fyle
French to English Translator with a Gift for Words
Producing beautiful expression, always
2. Prominent Contact Details: be easy to contact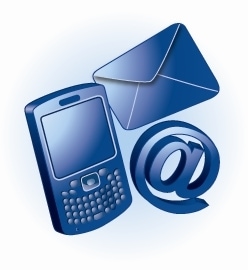 Don't make the agency scratch around to find your phone number. Unless you're an absolutely must have, they're probably not going to bother.
I favour including a prominent Contact Details section near the top of your CV. Your reader will likely just skim across it, but will at least register where those details are to come back to later.
But it can be anywhere – just make sure your details are readily noticeable and easy to find. In a footer is good.
3. Snapshot Bio: tailored to what the agency values
Imagine this is the only thing the agency will read after your title.
Aim to get everything you need to convey for a compelling offer into a couple of lines.
Here's one way to do this:
Crunch your years of study and experience down into one or two sentences.
Weave in your major strength, the reason the agency absolutely has to work with you.
Re-work your wording until it's crystal clear what your offer involves and you're convinced the agency will sit up and take notice.
Hot Tip:
Don't be scared to jazz it up a bit so it's clearly a sale's pitch, without going over the top.
The agency wants you to clearly state what you can offer them, and if you can demonstrate a flair with words, all the better.
After all, they want CVs from translators who are skilled wordsmiths.
Just make sure anything you write is backed up with solid evidence elsewhere in your CV.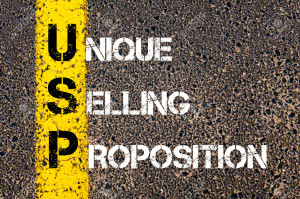 Marketers say you need to sell benefits, not list features. So you don't translate texts, but might provide clients with peace of mind (that their translation will be first class). Or you help them solve a problem.
Our advice: don't get hung up too much with trying to stress benefits when targeting agencies though. Agencies get it, they know the indicators of high quality, and will look for those.
But it might be something to bear in mind for your direct clients, where it can be an advantage to spell things out a bit more.
Marketing speak
I talk about your strong point and the benefit you can bring to the agency.
Here are some other marketing terms for the same concept:
– your value proposition
– your USP – unique selling point / unique selling proposition
– your point of difference
It's all about looking at things from your clients' point of view, and tailoring your communications accordingly.
4. Summarise your Translator Qualifications and Study
A bare bones outline of your tertiary and related qualifications is all that's required.

Here are two key tips to avoid frustrating an agency and increase the chances of your CV being accepted:
Avoid excessive detail. Don't list the individual papers you took or marks you got for degree courses. And only discuss course content if it's unclear how the qualification relates to translation.
Don't include lower level studies. Forget secondary studies, and unrelated one-off courses.
Definitely mention any additional translation-related papers and courses though. Summarise if there are a whole bunch of them.
Others disagree but I favour including other degree qualifications unrelated to your current translation work.
It shows you're more accomplished, have additional subject knowledge, and are probably a smarter cookie than might otherwise be perceived. Which all helps nudge the agency towards the conclusion yours is a CV from a top notch translator.
5. Prove your expertise with your Translation Experience and Achievements
This is where you provide the agency with all the evidence they need to show you're a skilled translator, linguist and writer.
Things to include:
your translation experience
relevant employment history
publications
how you developed your language skills/technical expertise if that's not obvious
selective quotes from client testimonials or references
anything else that demonstrates your skillset/experience or supports your bio statements
As regards your translation experience, the agency will want to know how much you've done, in what subject areas, and who for.
So group your previous work into subject areas, client types, project lengths, whatever works best in your circumstances.
It's important you summarize (don't write a long list of individual projects!) and quantify – always provide numbers.
Use subheadings for the different topics as applicable.
Make sure you substantiate everything you've written in your bio statement – leave nothing to chance.
If you say something and don't back it up, the agency will wonder why and may doubt it.
There have been many great translator discussions on the categories and content to include in your CV, and whether to follow a chronological or skills based structure, etc.
Opinions differ, and all the various options have merit.
Don't take what we're recommending here as gospel, to be followed at all costs.
If a different structure and format works better for you, go for it.
The key thing is to ensure the agency can quickly and easily find all the key information it wants, and you back up with evidence everything you say.
6. List Translation-specific Tools & Software
This is important information, yet many translators inexplicably omit it from their CV.
If you don't tell the agency you use TM software they'll probably assume you don't. So make sure you spell it out.
Don't mention programs all translators are expected to use – Word, Excel etc.
Do include DTP expertise.
7. Your Freelance Translation Rates: consider a price range
Some people advocate not including your rates, believing that's a matter for subsequent negotiation.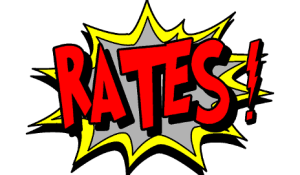 To me that's a risky strategy when targeting agencies.
Agencies typically want to spend as little time as possible assessing freelance translator CVs, so they sure don't want to have to spend extra time asking for your rates.
And often their software won't accept new translator entries without pricing anyway.
Many agencies simply won't consider a CV that doesn't state the translator's rates.
To cover eventualities, consider:
– giving a (fairly narrow) pricing range
– adding phrasing like "Rates are valid as at [date], and may be subject to future review"
8. Layout and Formatting: show you're a pro
All agencies will have seen the good, the bad and the ugly with freelance translator CV presentation.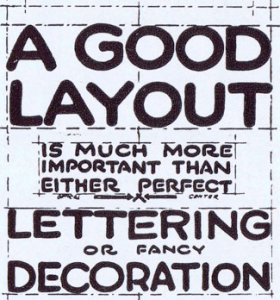 A design lacking in appeal, or formatting that's inconsistent, presents you as someone not that concerned about appearance. Which might make the agency wonder how much attention you'll pay to getting your translations just right.
On the other hand …
A good design with good formatting suggests someone whose work is likely to be of professional standard.
And of course …
A stunning design that really catches the eye marks you as someone who pays particular attention to detail and places a high value on high quality presentation. Which totally nails what the agency is looking for.
It's worth the effort to really hunt around and find a template with striking visual appeal.
9. Flawless Wording: what they'll expect
This can't be stressed enough. It's vital you pass the perfect wording test.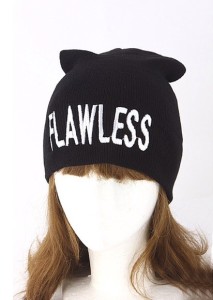 You're in the language business, so how do you imagine an agency will view typos, poor punctuation or inelegant wording? As evidence you're not quality focused and don't pay close attention to detail. Not the qualities of a professional translator, so instant delete.
As Marta's guide says, your CV "will be scrutinised by merciless grammar and punctuation titans".
Exactly! Expect the agency to be pedantic, nit-picking. They'll be on the lookout for any tiny mistake.
Have a native speaker review your wording if it's in your second language.
10. CV Length: short and concise
Don't get too hung up on length – it shouldn't be a major focus.
The essential thing is to write in everything that's needed to demonstrate your skills and experience, and nothing extra. And do it concisely.
Achieve that and you'll have a perfect length CV.
If it's heading towards more than a page or say 400 – 500 words, ask yourself if everything you've written is really necessary. And work hard on condensing wording down to the bare bones.
If the agency is only going to give your masterpiece a small chunk of their time, you sure don't want that time gobbled up on what they see as too much detail or content that's not directly relevant.
Wrap up
These guidelines are designed to help you write a translator CV that:
Places all the key information the agency wants right in front of their eyes
Presents your info in a logical order
Keeps it brief for best bang for buck with the minimal time the agency's likely to spend on it
Impresses with your professionalism – layout, faultless wording, perhaps a touch of marketing flair
Do this and yours will be light years ahead of pretty much all other freelance translator CVs the agency will receive.
Our opinion on a bunch of other questions about translator CVs
How important is order? Not that crucial. As long as you have clear section headings so the agency can quickly find what they want. The order suggested here puts the key info up front so it'll be seen first.
Testimonials/references. A couple of judicious quotes adds credence and is a great idea. But don't include or attach them. By all means link to them on your website.
Include your photo? Not for English speaking countries.
Mention age/DOB? Optional. Basically the agency will want to know if you're particularly young so won't have much experience, or particularly old so may not be so sharp with your IT skills, and that's about it. Your experience/work history and year of graduation will give a good enough idea of that for most people.
Personal information. If it doesn't have a bearing on your skills or availability I wouldn't include it.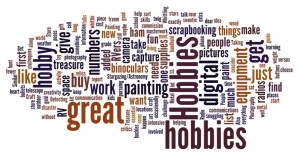 Hobbies/interests? Only if directly relevant to your skills, experience, expertise.
Professional memberships. I'd include them. It shows your involvement in your professional communities, which has to be a good thing.
Volunteer activities. Include volunteer translation work if you're light on experience, and other activities that are relevant to your skills or expertise. Otherwise not.
Include an objective statement? No way. You're a businessperson offering professional freelance translation services, not looking for a job.
Pdf or Word? Pdf. You don't want someone to get their cursor in your Word file, lean on their keyboard, then think you're provided messy formatting. Also a pdf better safeguards you from potential identity theft or impersonation.
Filename. It's a good idea for your file name to reflect what the document is:
CV­_Jabberwocky_Doe_FRE-ENG_translator.pdf
Other excellent sources of information and opinion on translator CVs:
Want Words: Marta's free guide to translator CVs is a superb resource – comprehensive, well researched, insightful. It is particularly strong on preparation – being clear on the focus/purpose of your CV before you write a word. A must read.
Alain Marsol: You don't need a CV, you need a "service offer".
About Translation: particularly Riccardo's advice on resumes for beginning translators and his great tips on contacting translation companies.
Riccardo favours listing experience before education and recommends against including rates.
Speaking of Translation: particularly these 2 interviews with linguists Angela Benoit and Steve Lank, both of whom have worked as both freelancers and PMs.
Marketing Tips for Translators: An excellent post on the need to tailor your CV to different opportunities (who you're approaching), and on alternatives to a CV. I love Tess' tip that your resume "should clearly show where you belong."
Also some very useful information in several of her podcast interviews.
Lingua Greca: Guest post with what two PMs from one agency want to see in a CV.
Translator Thoughts: More sound tips in this interview with Alejandra Villanueva, freelance translator turned PM.
Proz Wiki article: a useful discussion on what a reader will be looking for in a CV.
Have you checked out our other articles and guides?
If you're a freelance translator, they'll help you with the practical side of being in business.
There are great tips for your website, cv, setting your rates, dealing with agencies, quoting and a whole lot more.
To see them all, head over to our translator tips and resources page
Or start with one of these:
Companion post: How to write an effective cover letter for your CV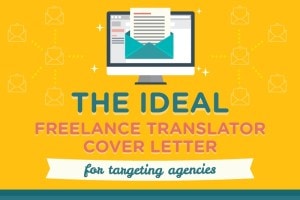 13 proven strategies for getting more freelance translation work from agencies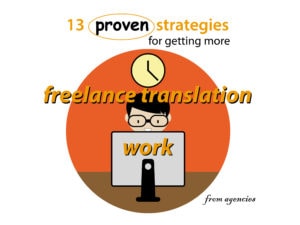 The freelance translator's Fair Pay rates and income calculator